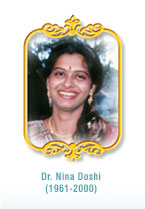 Employment

"Your biggest break can come from never quitting.
Being at the right place at the right time can only happen
when you keep moving toward the next opportunity"

WHAT ARE THE OPPORTUNITIES FOR SCIs ?
SCIs still have a lot of job opportunities to help them become financially independent.

Some of these are:

Medical Transcription

Task: Medical transcription is the process whereby one accurately and swiftly transcribes medical
records dictated by doctors and others, including history and physical reports, clinic notes, office notes, letters,
psychiatric evaluations, etc. It involves receiving dictation by tape, digital system or voice file, and
using ear phones, a foot pedal for start-stop control and a word processing program. A variety of word-processing
systems are used. It requires good listening, language and computer skills.

Skills Required: Knowledge of English language, command over grammar, ability to type,
knowledge of medical terms.

Coaching Classes

Task: SCIs can teach school/college children at home or in coaching classes. A lot of SCIs are
teaching the kids in their locality. With the advent of broadband based education, teaching from home to students
not only in India but also abroad is also possible for SCIs who specialize in certain subjects.
Other possible options are: correcting answer sheets for coaching classes, preparing notes for subjects.

Skills Required: Knowledge and liking of subjects, patience to deal with children.
Ability to write is not essential if you have an assistant who can write.

Freelancing

Task: Freelancing as a writer, as a web designer, as a consultant in niche areas is possible and
has a lot of scope.

Skills: In-depth knowledge of the stream chosen for freelancing along with an entrepreneurial mindset,
interests and hobbies as well as previous work experience in the same might be useful.

BPO

Task: BPO's boom has opened up numerous opportunities for SCIs. Call centres operating for the
Indian subcontinent have daytime working hours which will not interfere with your daily routine.

Skills: Good communication skills, good grasp of English and Indian languages.

However do not restrict ourselves to these opportunities. Sky is the limit!